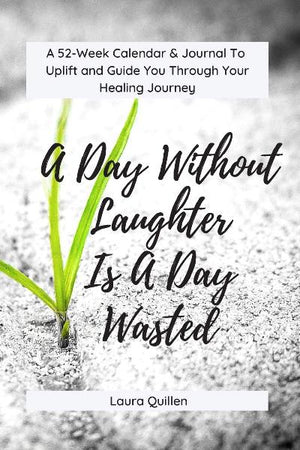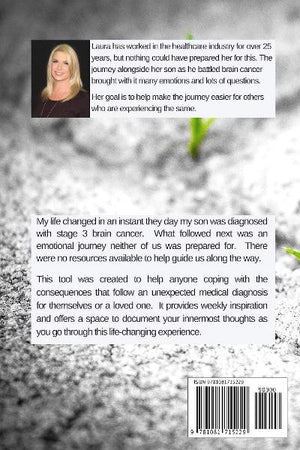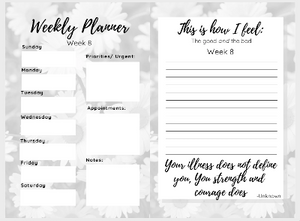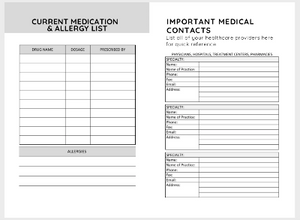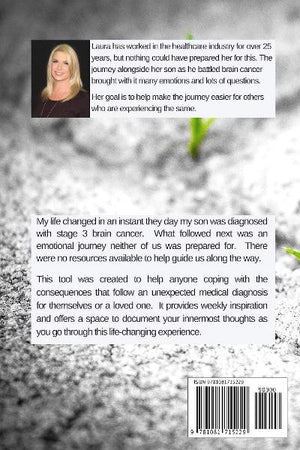 A Day Without Laughter Is A Day Wasted: 52-Week Calendar & Journal to Uplift and Guide You Through Your Healing Journey
A Day Without Laughter Is A Day Wasted
My life changed in an instant the day my son was diagnosed with stage 3 brain cancer. What followed next was an emotional journey neither of us was prepared for. There were no resources available to help guide us along the way.
This tool was created to help anyone coping with the fallout that follows an unexpected medical diagnosis for themselves or a loved one. It provides weekly inspiration and offers a space to document your innermost thoughts as you go through this life-changing experience. Having a place to write your emotions will be a therapeutic experience that will help aid in your healing journey. It is also a great way to help you cope with your thoughts, feelings, and fears. This tool also provides space to document all your important medical information for easy reference and space to write important questions to ask your physician(s). It will also give you and your loved ones something to reflect upon once the dust settles.
This journal will provide motivation and encouragement to never give up. It's the perfect gift for someone battling a life-changing diagnosis. This was a heartfelt project that I hope will aid you in your journey.
6 x 9 inch

126 pages printed in black and white on high-quality paper

wrapped in a full-color, matte-finished cover